The MCL Team
It All Starts Here
We are an extended family with diverse skills and a passion for world-class practices. We do whatever it takes to get the job done right. We are quiet leaders who push the boundaries of best practices and attack challenges with an attitude of fearless innovation. Our passion for improvement is unparalleled and our spirit of camaraderie is contagious.
Yes, we take our promises and our partnerships very seriously. But we also make time to laugh and have fun in the process, because that's just how genuine ingenuity is best brewed. It's an added value both our team members and business peers will raise their glasses to—and it's also an experience we'd like to share with you.
Leadership Team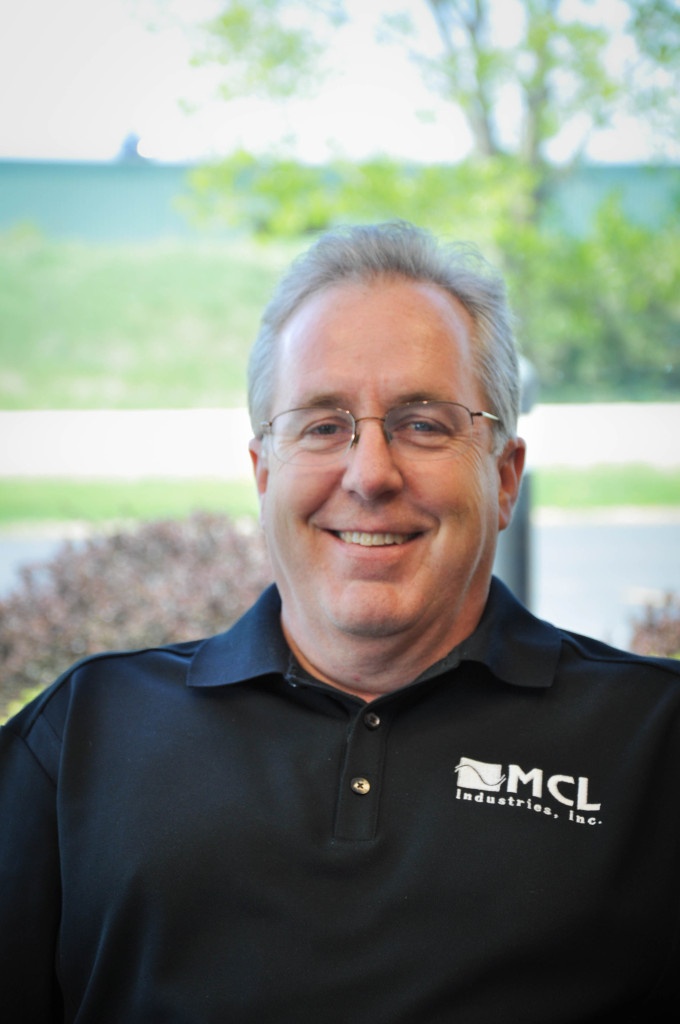 Bob Rupp
CEO
Bob brings a few decades (but he is only slightly gray) of some very relevant management and life skills experience to MCL. His broad network gained through his past roles in leading other companies and his current involvement in leadership peer groups such as TEC, has helped him to add to the already high content of ideas and energy at MCL. All these form Bob's passion to help us serve our customers with a blend of hard work, unique approaches and a whole lot of fun which is one of our six stated values. He believes that highly engaged teams produce a level of speed and responsiveness that is quickly becoming our #1 point of difference when serving our customers.
Bob also enjoys the off road (where you can also find most of our customer's products) and considers anything that has tires and spark plugs really cool. He also enjoys spending time with his family either on the ski slopes or in or on the water anywhere "up north."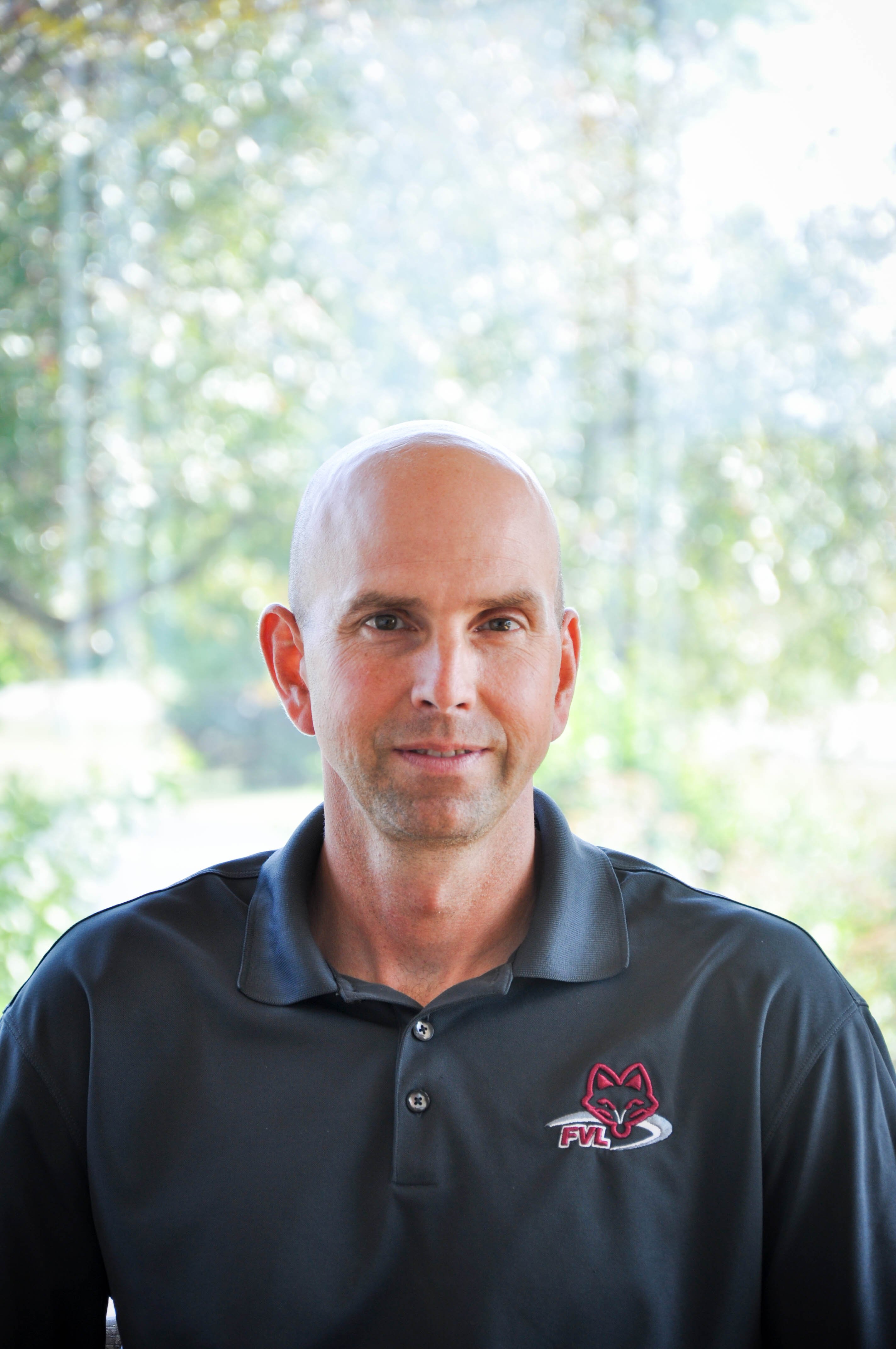 Paul Knoll
President
Paul joined MCL in 2016, bringing 22 years of engineering and leadership experience. Paul began his career as a Mechanical Engineer working to solve customer challenges with new innovative solutions. His experience in problem solving and project management and his love of people led him to accept a leadership position 10 years ago. Paul found great satisfaction leading business units and coaching. Today he employs a service mindset to lead teams to deliver their best to our customers, suppliers, and employees in a constructive high energy workplace.
When Paul is not at MCL he enjoys spending time with his wife and three sons. Together they remain very active in the outdoors and anywhere there is some sort of youth sporting event. He also is active on several volunteer school boards.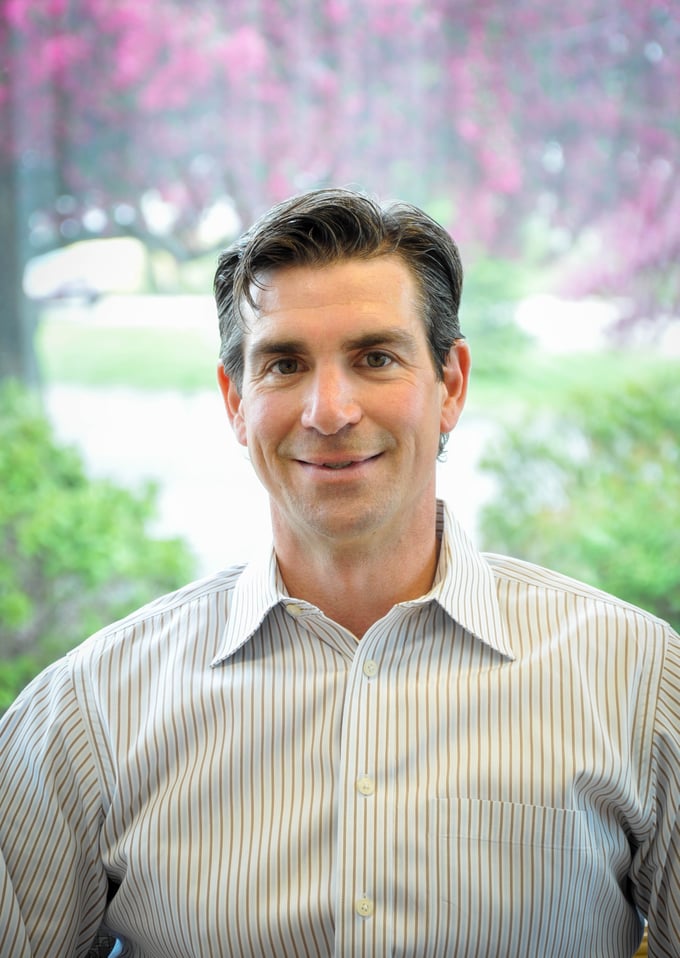 Jon Moreau
CFO
Jon brings a diverse background to MCL with experience at large public, family owned and private equity owned companies in Milwaukee, Colorado Springs and the Green Bay area. He came on board as the Chief Financial Officer for both MCL and our sister company, Bay Tek Games, during the spring of 2017. Jon strives to bring a deeper understanding of the financial functions of the companies to all employees while helping our leaders make strategic decisions about future investments.
During his free time, Jon enjoys relaxing with his wife and three daughters at their cottage near Sister Bay. He loves to be at the beach, on the water paddle boarding and kayaking with his family. Jon also participates in triathlons and endurance events, including Ironman Madison and the Leadville 100 mountain bike race in Colorado.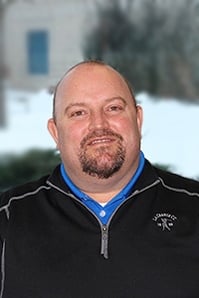 Rod Van Rite
Director of Business Development
Rod brings more than 20 years of experience in direct manufacturing sales to MCL and takes great pride in driving results. He joined the team in 2017 and will use the skills he acquired in the steel distribution industry to further refine MCL's internal processes and build strong relationships with customers.
Rod and his wife have been married for 18 years and they have two daughters. He enjoys hunting, fishing, golfing and spending time outdoors with his family.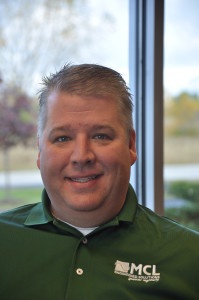 Matt Goetsch
Director of Supply Chain
Matt joined the MCL team in 2013, bringing 20 years of supply chain and management experience to MCL. Matt's work experience includes customer service, account management, operations, and procurement. In addition, he has a strong background in ISO and continuous improvement. This experience and skillset will help guide the operations and supply chain within MCL.
When Matt isn't working at MCL or in his capacity as a Town Supervisor in New Denmark, he enjoys spending time with his wife and three kids. In addition, he has a passion for anything rugby. He is an active administrator and coach of several groups in the area.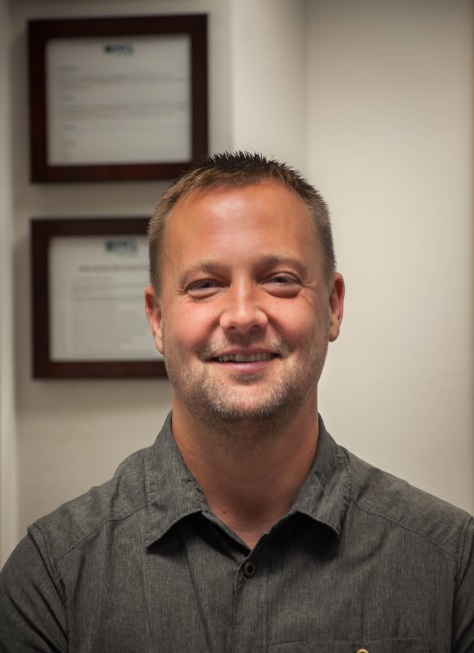 Jake Brunke
Director of Operations
Jake started at MCL in 2011 and has 20 years of quality and manufacturing experience. Jake's experience includes 12 years of quality management as well as QS & ISO certifications. Jake also has a background in six sigma and enjoys using the tools to continuously improve MCL.
Outside of work, Jake enjoys spending time with his wife and three kids, crop farming, and the outdoors. He also stays busy on the weekends running his two boys to hockey games & tournaments throughout the year.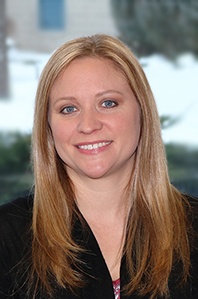 Krista Blazek
Human Resources Manager
After spending 18 years working in Human Resources, Krista can easily say that no day is ever the same and she likes it that way. She has been with MCL for 10 of those years and has been the HR Manager for the past 5. Krista loves working with everyone at MCL and appreciates working in an environment that encourages continuous improvement.
Outside of work, Krista and her husband stay busy cheering on their two boys at their various sporting events. She also enjoys boating, riding their motorcycle and staying fit.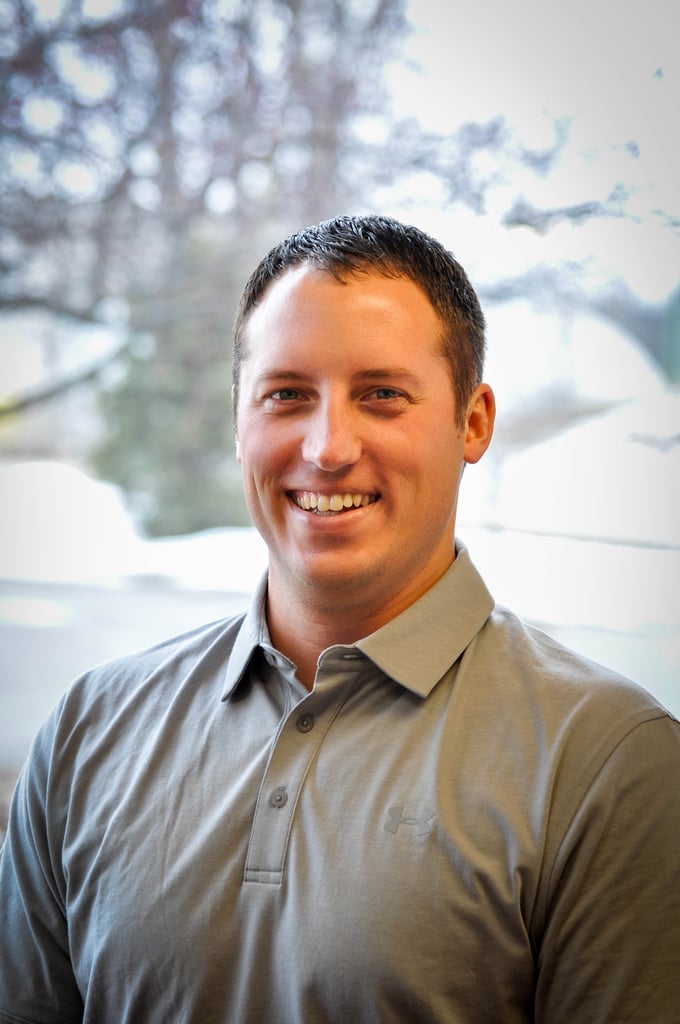 Greg Davis
Account Engineer
Greg came to MCL in January 2017 and brought more than a decade of engineering experience with him. His bachelor's degree in Mechanical Engineering landed him a job in Upper Michigan leading product development, design and testing projects for the off-road OEM and military vehicle markets. When Greg and his family decided to move back home to Wisconsin, he transitioned to the shipbuilding industry and led the Machinery Engineering Team for the shipyard building the U.S. Navy's Freedom Class LCS. Now, Greg is leveraging the knowledge he gained in the same industries MCL supports to develop unique solutions for our customers while coordinating and executing projects.
Greg enjoys camping with his wife and two daughters throughout the summer and going wherever the snow blankets the ground in winter to snowmobile. His other hobbies include golfing, fishing and hunting whenever possible.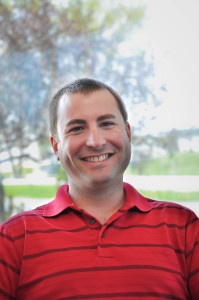 Paul Simons
Account Manager
Paul joined the MCL family in 2009. He has a background which includes development of specialized custom vehicles for the National Nuclear Security Administration, as well as military tactical vehicle development for the US Army and Marines. Since joining MCL, Paul has played an integral role of bringing customer design wants and needs into fruition by devising new and innovative designs while always applying best practices for manufacturability and cost savings measures. He has a fun but professional attitude, which helps unify MCL's engineering department to our customers.
Paul enjoys time with his family, golfing, fishing, backpacking and snowboarding when he isn't at work.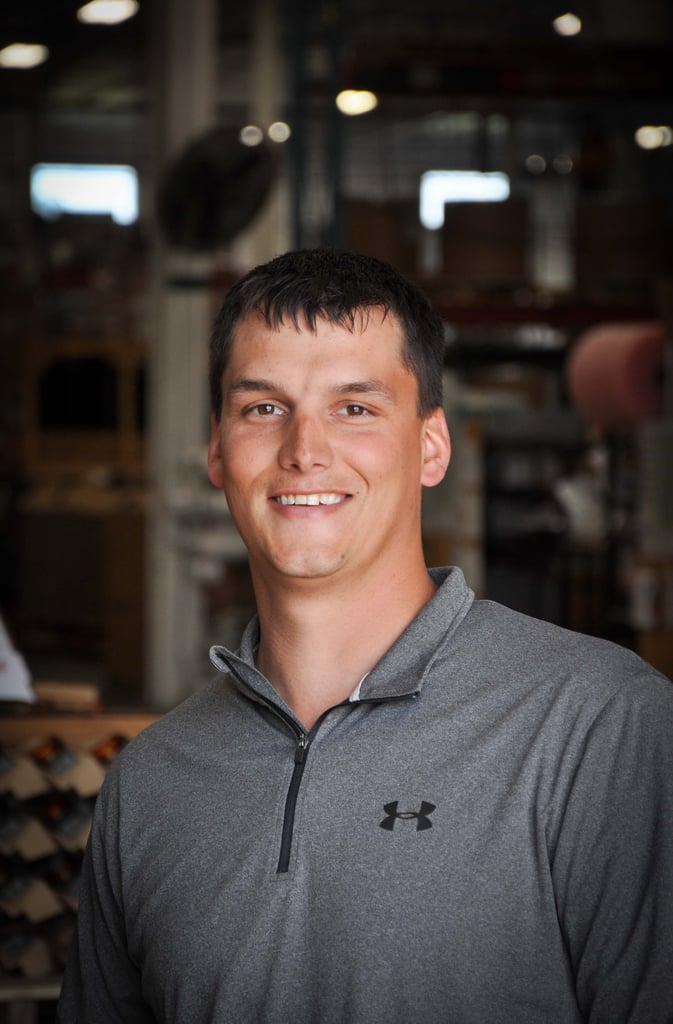 Josh Hanstedt
Account Manager
Josh started at MCL at a young age doing military spec painting and assembling electrical controls. After graduating from the University of Wisconsin-Platteville in 2008, Josh worked as a manufacturing engineer for a plastics company. In 2011, Josh rejoined the MCL family full-time. Josh's creative approach to problem solving and unique ability to lead cross-functional teams toward a desired outcome led him into supply chain and eventually sales. Josh combines his creative thinking, manufacturing experience and change management skills to help improve processes for MCL and its customers. With experience in assembly, operations, supply chain and now sales, Josh looks forward to leveraging his experience to deliver the responsiveness and innovation that customers demand.
Outside of MCL, you will mostly likely find Josh up north with his wife, 2 kids and black lab. He also enjoys hunting and fishing or anything that gets him outdoors.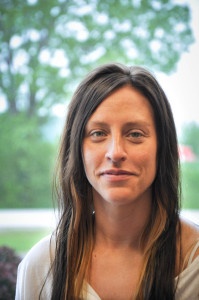 Amy Blackburn
Customer Support Representative
Amy has been with MCL since April of 2000. She is excited to get the customers what they need and will help out in any area of the MCL business to accomplish that. She has supported the continuing growth of MCL throughout the years and is eager for the next journey.
Outside of work Amy enjoys the smiling faces of her two young kids and is always celebrating with her large family of 4 sisters, 5 brothers and 20 nieces and nephews. She also enjoys being a "groupie" to her significant other's many bands…yes she is a true "groupie." Rock on!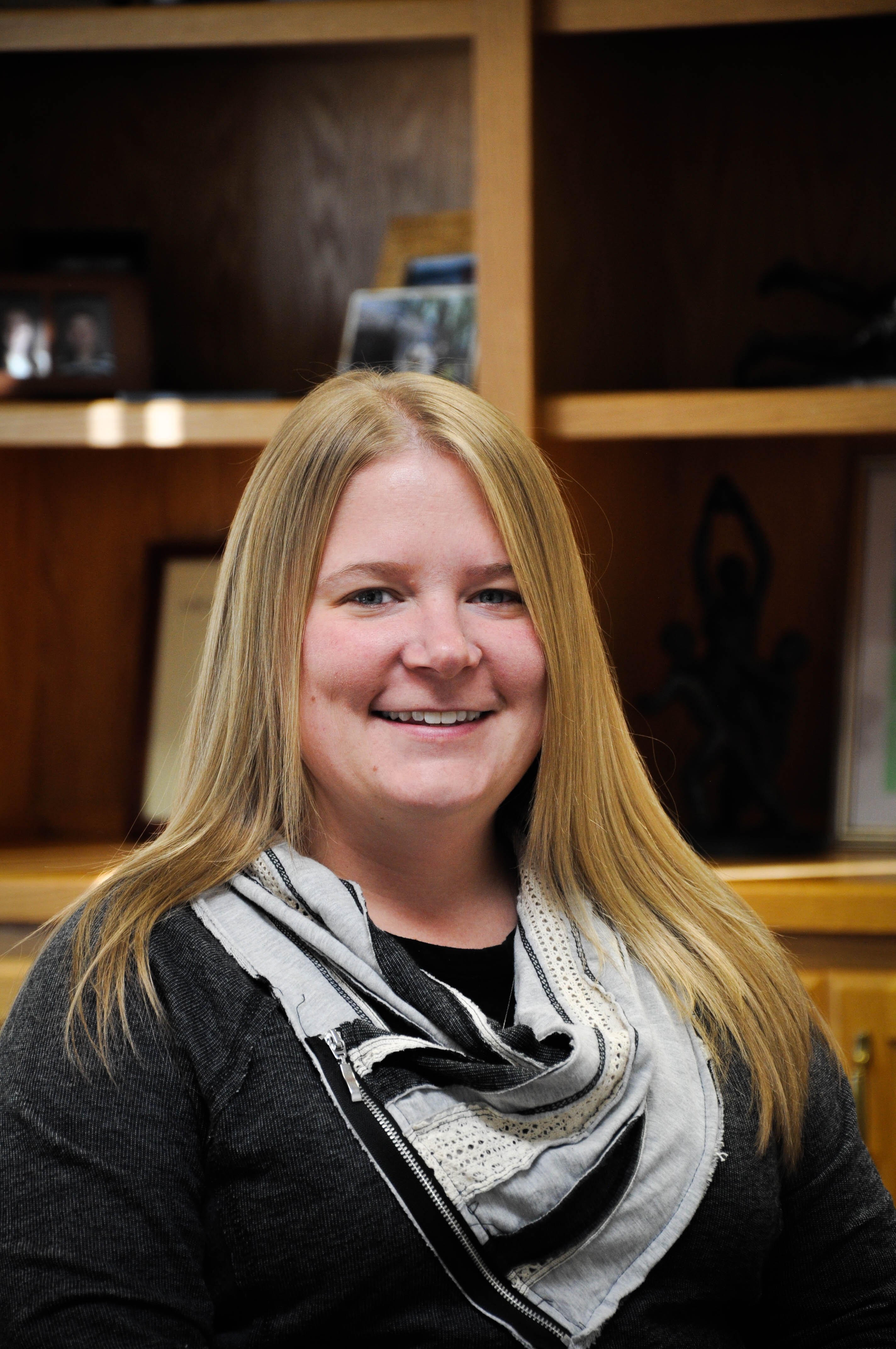 Tanya Dittman
Customer Support Representative
Tanya is relatively new to the MCL staff and her more than 11 years of customer relationship experience have enabled her to step right in with knowledge and professionalism. Whether downstream customers are internal or external, her ability to put their needs as her priority has allowed her to forge strong relationships by following through with commitments and being accountable to customer's specifications. Her familiarity with working in a cross-functional team environment gives her the versatility to recognize how our unique relationships with one another directly impact the way we define success. She also has leadership and process improvement skills to further enhance continuous improvement efforts.
Outside of work, Tanya has a toddler, Madelyn, that keeps her and her husband Derick on their toes! Every day is full of new experiences and Tanya can't get enough seeing it all through her daughter's eyes!
Tanya loves to hunt, fish, camp and anything that has to do with the outdoors. Her family and friends are extremely important to her and her dedication to them is evident in everything she does!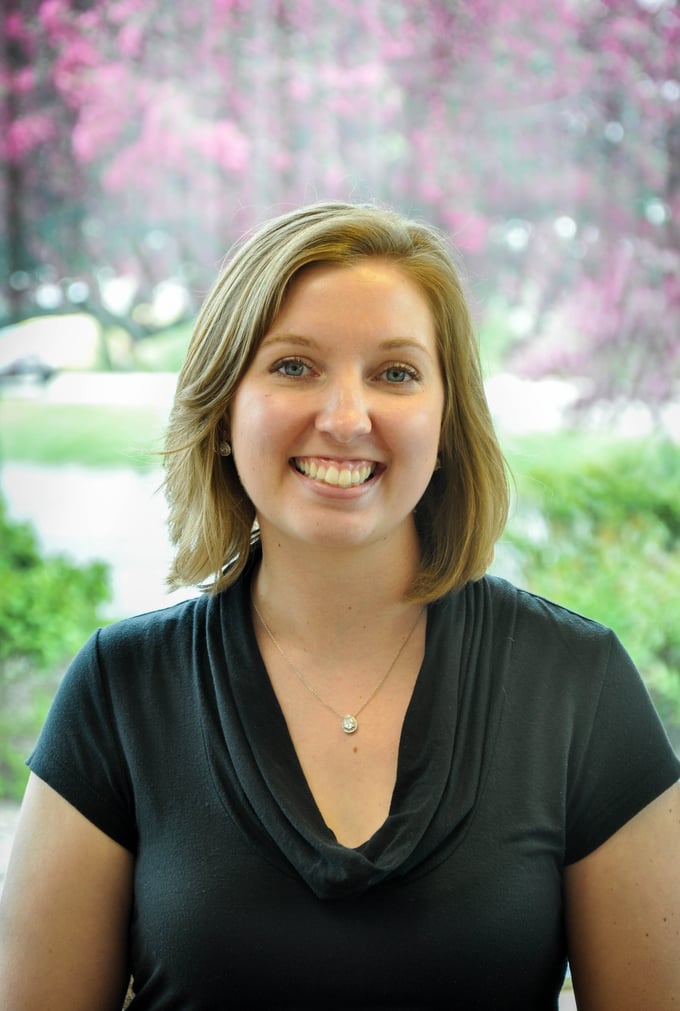 Megan Bies
Marketing Coordinator
Megan joined the MCL team in May 2017, when the Leadership Team decided to take on a new approach to marketing. Her background is in broadcast journalism and she spent the previous five years in the news business. Megan's experience writing news and commercial scripts is essential to her role at MCL as she is in charge of creating and sharing relevant content for prospective clients and talent.
Outside of work, Megan enjoys riding behind her husband on their Harley, spending time with friends and family and soaking up the sun while keeping her yard looking nice.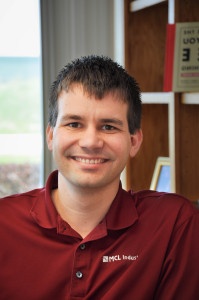 Cory Klopotic
Lead Engineer
Cory started with MCL in 2006 and has a passion for learning. He enjoys challenges and is always looking for a better way to do things. Getting things done right the first time is important to him but so is having fun at work. His favorite holiday is April Fool's Day. Cory brings a customer focused approach to leading his team and looking for solutions to solve problems. This collaborative approach, working hand in hand with our customer, our design team, and our supply base, results in solutions that provide value at a wider impact than originally expected.
Outside of work Cory stays plenty busy with his wife and four kids. Occasionally he will find the time to get in a round of golf or a day on the lake.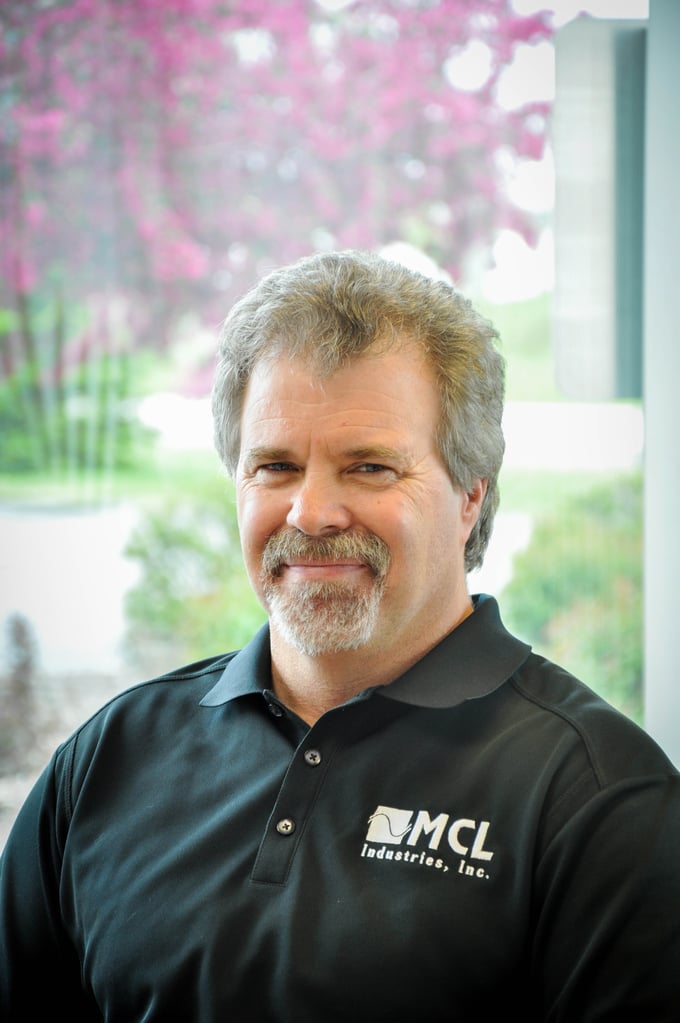 Rob Lemerande
Designer/Drafter
Rob has been with MCL since October 2009. He started out on the production floor and moved into prototyping. That led him into his current role in engineering as a Designer/Drafter where he designs and builds prototypes and does some service repairs. Rob's 20+ years of experience in the commercial and industrial fields have given him a knack for troubleshooting and the ability to think quickly while adapting to changing product needs.
When Rob is not at work, you can probably find him riding one of his two horses or his motorcycle. He also enjoys driving his classic car to and from shows.