The MCL Process
The Journey to Genuine Ingenuity
At MCL we believe process drives success. Our own process for ensuring value is added through every stage of our partnership together. It brings the benefits of ingenuity full circle and keeps you on course for continuous improvement and solid financial results.
From best-in-class performance at the basic supplier level, to cost-reducing process and product enhancements through greater design involvement, to complete supply chain integration and world-class product innovations that advance your business brand.
In other words, sure we can play the role of a straight turn-key supplier if that's what you need. But there's a lot more to be gained when you take the next step and let us help you make things even better. Because the more you experience our partnership, the greater the impact we can have on your bottom line and broader marketability.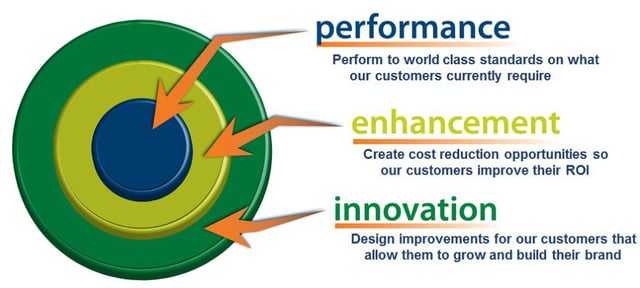 PERFORM — Our world class standards allow us to exceed your expectations.
Role: Flawless OEM Supplier
Assets:
Broad manufacturing capabilities
Full-service technical expertise
Value Stream Manufacturing System
Impact:
Responsiveness & flexibility
World class performance and delivery
Consistent reliability & dependability
ENHANCE — We develop exceptional value by collaborating with you.
Role: ROI Cost Manager
Assets:
Advanced electrical & mechanical engineering
Cost-reduction solutions
Supply Chain Integration
Impact:
Product improvement
Increased throughput within your manufacturing area
Reduced supply chain risk
Complete High Level Assemblies
INNOVATE — We expand your marketability with our custom, fully-integrated solutions.
Role: Building Your Brand
Assets:
Product design & innovation focused on your customer's needs
Custom supply chain solutions
Advanced field service
Impact:
Reduced overall risk
Faster return on investment
Greater competitive edge