Our production leaders got a refresher in Lean manufacturing practices this week. Project Manager Janel Falk led the training session, complete with Legos!
The task seemed simple: take the customer order, get the parts, assemble the product, check quality and ship. Janel divided the production leaders into four teams – customer, store, production and supervisor/quality – and timed the process two times.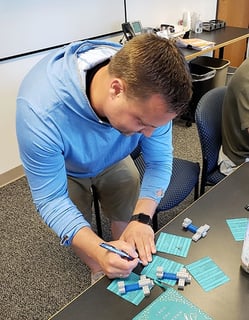 The first round, the group had a 5.35 minute cycle time from customer order to shipment. Then, they had time to discuss where bottlenecks happened and shared ideas on how to improve the process by eliminating waste. During round two, the group achieved a 1.9 minute cycle time, reducing the original time by more than 60%!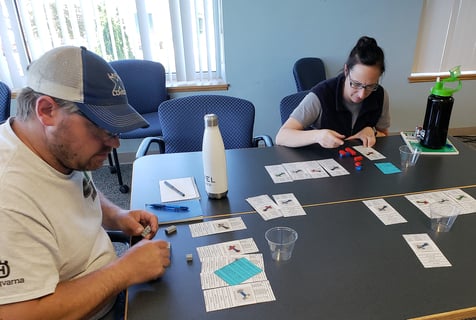 The production leaders had fun while working together to improve during this hands-on training session.
To learn more about MCL's commitment to Continuous Improvement, check out "Why and How to Master the Art of Continuous Improvement" on our blog.