MCL's Value Stream
Where Fluidity Meets Flexibility
In the world of contract manufacturing, one track does not suit all. That's where MCL's Value Stream operation comes into play: A carefully mapped system of cellular production channels backed by meticulous data tracking software & metrics management. Simply put, it's a custom-fit approach to manufacturing that ensures consistency and reliability.
We know each project parameter has an impact when you're trying to maximize volume efficiency. That's why we factor in all the variables to figure out which stream can provide the best flow and fastest delivery—then we tailor it just for you. And we never stop trying to improve it because there is always room to be better.
Let us show you how our lean and nimble enterprise can cut waste and improve your bottom line.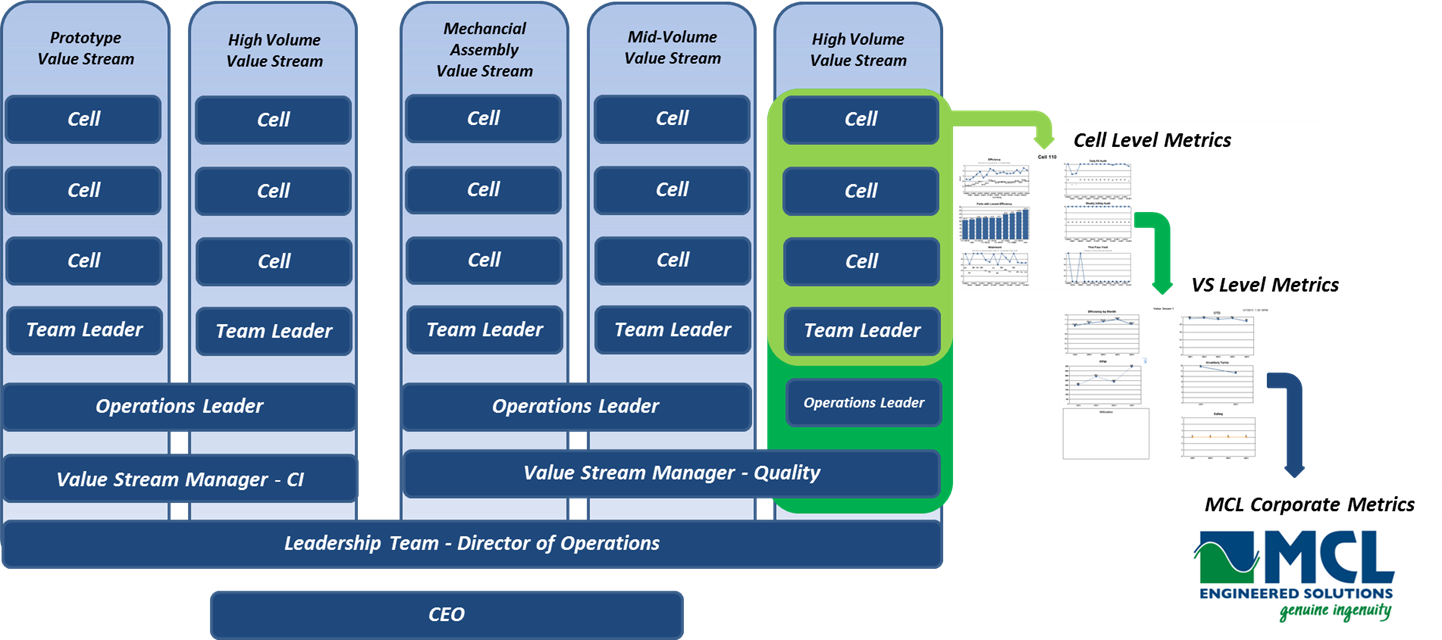 The key to making this all happen – Our Front Office Value Stream
Our Front Office Value Stream creates a highly accountable and responsive team, dedicated to serve our customer base and develop new, long term partnerships with OEMs in the markets we serve. As we have learned over 35 years of doing business, a one size approach does not work in our world. Our customers come from a diverse mix of markets; all producing unique challenges, timelines and opportunities. The Front Office Value Stream Team can customize its approach and relationship to deliver a true partnership to our customer base.
Meet our FOVS Teams – they are ready to serve you!