Case Studies
The Real Impact of Genuine Ingenuity
At MCL we pride ourselves on providing valuable solutions through our purpose, people and process. Our strong relationships generate great success stories and often the praise of our customers.
Here are just a few of our case studies.
Marinette Marine Corporation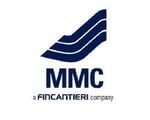 From humble beginnings in Marinette, Wisconsin, Marinette Marine Corporataion has grown into a world-class shipbuilder, having designed and built more than 1,500 naval and commercial vessels.
By collaborating with the MCL team, the company launched a complete electrical system/operator console design for the U.S. Coast Guard.
Elgin Sweeper Company

Based in Illinois, Elgin Sweeper products are the sweepers of choice for a variety of general street maintenance, special industrial and airport application all over the world.
Working closely with MCL, Elgin executed a complete electrical control system/operator console redesign and manufacturing for next generation line of vehicles.
Roadtec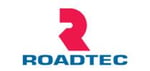 Roadtec is the nation's leading manufacturer of milling machines used to remove asphalt and concrete roads for recycling, asphalt paving equipment and asphalt material transfer vehicles.
They partnered with MCL through our proven process to address existing challenges and create a better product.